Attaya was just in Geneva, Switzerland, for the annual Mapping Festival!
Mapping Festival is an annual digital media arts festival promoting "visual, audio and deviant electronics". Or in short: digital visual arts and VJ culture. This is the 9th edition of the festival. It was about time we go check it out!
Besides drooling all over the amazing installations that were featured this year (we're in luuuv with Sougwen Chung's piece Chiaroscuro and Squidsoup's piece Submergence btw), we got to take part in the LED & Video Mapping workshop led by the MadMapper / Modul8 / GarageCube / 1024 Architecture crew, and suck in all the latest innovative deliciousness in this area of work. Brilliant participants, great fun, BBQ in the sun, and free haircut! Plus we got to play with this little monster: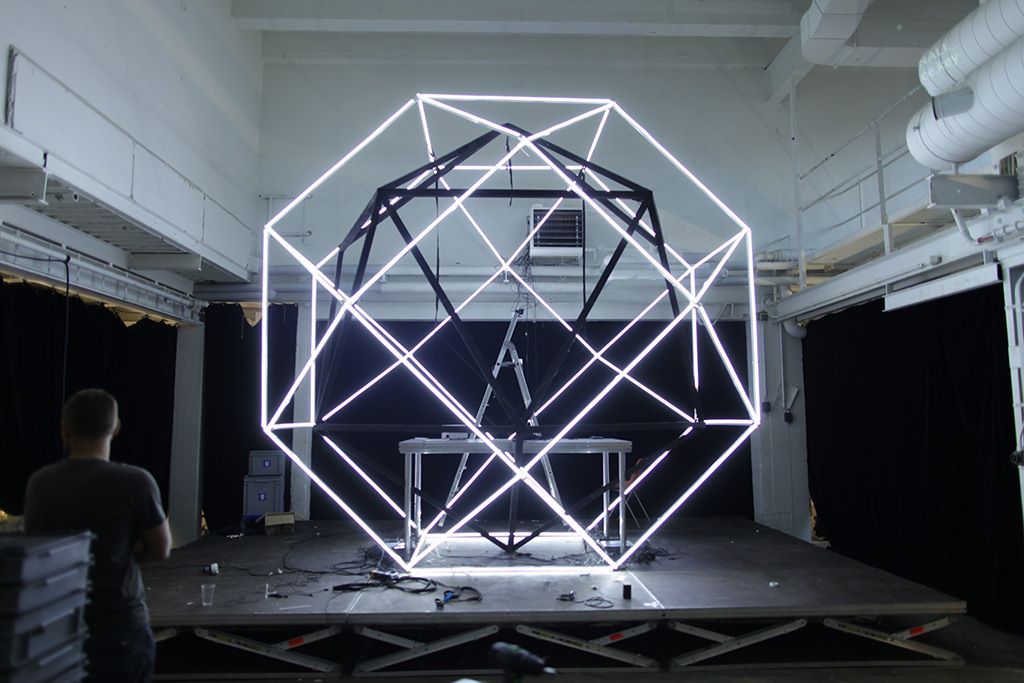 Photo by Boris Edelstein
Here's a bit more documentation about the festival. Make sure to go there next year, we won't miss it again for sure!

Installations / Exhibition / Mapping Festival 2013 from mappingfestival.

MadLight Mapping Festival 2013 from Day One.

Mapping Festival 2013 one day video report by Vj Gorilla from Up Creativos.
Photos:
Mapping Festival's Flickr album
Lalya /