<![if !vml]>

<![endif]>
Thinking Digital Arts // Hack
Call for Participation
<![if !vml]>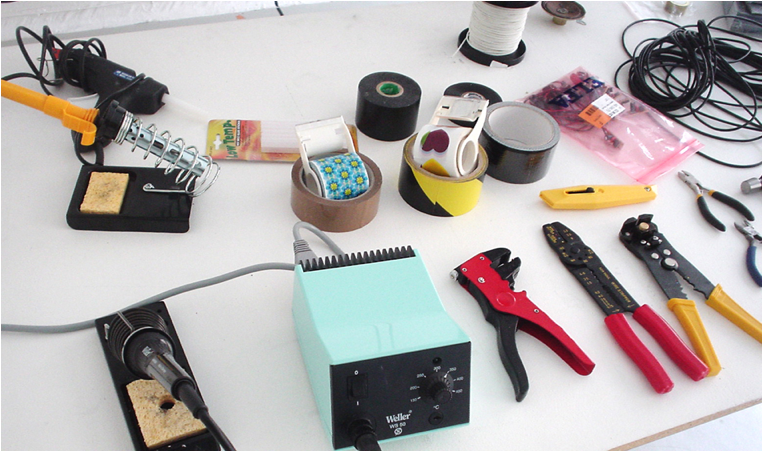 <![endif]>
Tuesday 20th May 2014: Workshop 9am - 5pm - Exhibition 6pm - 8pm
NewBridge Project and Makerspace, New Bridge Street, Newcastle upon Tyne, UK
http://www.attayaprojects.com/opencall.htm
Application deadline: Thursday 20th February 2014, 23.59 GMT
On Tuesday 20th May, 24 artists, designers and hackers will take over NewBridge Project Gallery and Newcastle Makerspace for a day to explore the theme of 'Decentralisation' through collaborative and interdisciplinary projects. Project topics that explore the theme in its broadest sense, will be proposed and lead by a tag-team of established artists, and facilitated by the local hosts, digital media artists Lalya Gaye and Victoria Bradbury of Attaya Projects. At the end of the day, the event will culminate in a public exhibition at NewBridge Project, as part of the opening of the Thinking Digital Conference 2014.
Thinking Digital Arts // Hack is a hands-on opportunity to think, make, and create with others in a high energy, highly collaborative and creative environment, using innovative methods, processes and technologies. The event is aimed primarily at creative practitioners with a background in digital art and design, programming, sculptural or performance practice, with the goal to come together and create tangible comments, explorations and interpretations of the theme of the event, 'decentralisation'. We are looking for applications from hackers, artists, designers, programmers, thinkers and other creatives. Participants will be selected by the Thinking Digital Arts team and grouped into eclectic and interdisciplinary teams. Established invited artists will also take part, as well as delegates from the Thinking Digital Conference who are able to sign up for Arts // Hack among other available workshops.
By bringing together makers with a variety of skills sets, the Thinking Digital Arts // Hack will result in radical new work and a broadening of networks. Drawing on the diverse pool of talent present at the event, the resulting projects may include web, video, installations, design artefacts, visualisations, and generative pieces.
Participants should bring their own laptops and favourite software. All other materials and equipment will be provided, including digital and analogue fabrication equipment - 3D printers, Arduinos, soldering stations, woodshop, junk electronics, motors, conductive fabric, sewing machine, etc - and datasets from local cultural institutions to draw upon in generating work.
The workshop and exhibition will take place at NewBridge Project and Makerspace on New Bridge Street in Newcastle upon Tyne, UK. The event is in association with the Thinking Digital Conference 2014 http://www.thinkingdigital.co.uk
Registration
To apply for Thinking Digital Arts // Hack, please send:
<![if !supportLists]>Š <![endif]>1 page CV
<![if !supportLists]>Š <![endif]>300 words expression of interest that includes the following:
<![if !supportLists]>o <![endif]>Who are you and what do you do?
<![if !supportLists]>o <![endif]>Why are interested in taking part?
<![if !supportLists]>o <![endif]>What kind of outcome are you expecting from the hack?
<![if !supportLists]>o <![endif]>What are your strengths and what skills can you contribute to a collaborative team?
<![if !supportLists]>Š <![endif]>A link to your own work (this could be an artwork, object or toy depending on your interests – it just needs to show us the scope of your skills and imagination)
Applications should be sent by email to Lalya and Victoria at: thinkingdigitalart@gmail.com, by the Thursday 20th February 2014, 23.59 GMT.
Applicants will be notified of their acceptance by 1st March and will be able to start discussing with other participants online prior to the event.
Participation is free of charge!
Registration to the event includes a free membership and access to Makerspace Newcastle for a period of one month. Free lunch will be provided to participants. Participants of the event may also purchase a Thinking Digital Conference ticket at the reduced rate of £99 (+ VAT) thanks to financial support provided by The Arts Council and University of Sunderland.
We are looking forward to your receiving your applications and to welcome you to Thinking Digital Arts // Hack!
Suzy O'Hara, Thinking Digital Arts
Herb Kim, Thinking Digital Conference
Lalya Gaye and Victoria Bradbury, Attaya Projects
Brian Degger, Makerspace Newcastle
Thinking Digital Arts, part of Thinking Digital Conference is grateful for the kind support of Arts Council England, University of Sunderland.
We would also like to thank our Thinking Digital Arts//Hack partners NewBridge Project and CRUMB.
<![if !vml]>

<![endif]> <![if !vml]>

<![endif]> <![if !vml]>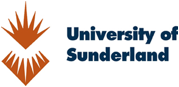 <![endif]>
<![if !vml]>

<![endif]> <![if !vml]>

<![endif]> <![if !vml]>

<![endif]> <![if !vml]>

<![endif]>