Attaya's director Lalya is giving a talk at the Sonic Interaction Design Symposium and book launch at Zurich University of the Arts (ZHdK) on 2nd May.
The symposium is organised by Karmen Franinovic and Stefania Serafin on the occasion of the launch of a new book "Sonic Interaction Design" coming out in Spring 2013 on MIT Press, as part of the European COST-Action project of the same name. More information about the book can be found here.
Other speakers at the symposium include Frauke Behrendt from University of Brighton, Alessandro Altavilla and Atau Tanaka from Goldsmiths University, and Ramón de Marco from Swiss audio design company Idee und Klang.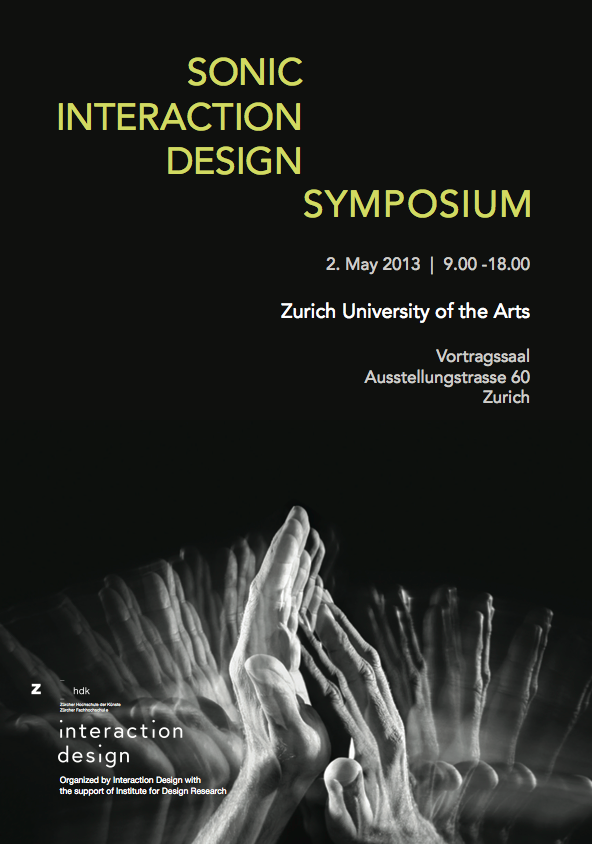 Lalya /