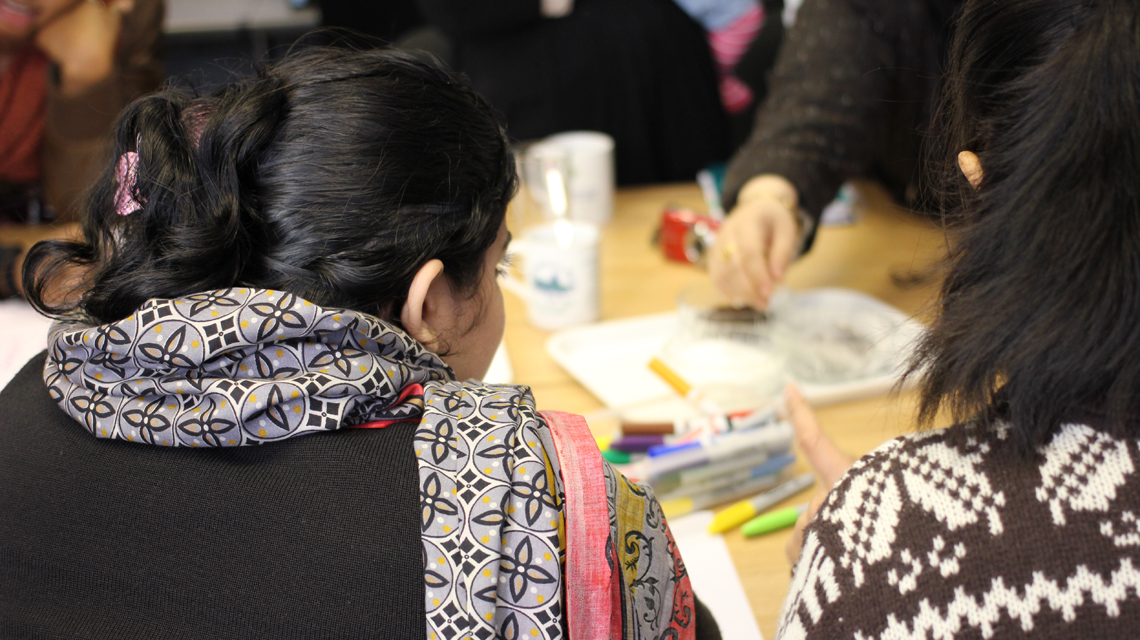 BAM! Sistahood – Visual Design Workshops
Client / Angelou Centre / Newcastle Upon Tyne, UK / 2013-14
BAM! Sistahood is a HLF-funded project at the Angelou Centre (a black-led women's centre based in the Newcastle upon Tyne) that explores the contributions of Black, Asian, Minority Ethnic and Refugee (BAMER) women to the local cultural heritage of the North East of England, today and in the last 70 years.
Attaya contributed to the initial 6-months pilot project of BAM! Sistahood with a series of workshop sessions with groups of local BAMER women. The topic of the sessions was visual communication design, in order to help the participants design the project's visual identity in a participatory manner.
Tag-teamed with sessions about prototyping delivered by Rachel Clarke from Culture Lab, these design-orientated hands-on sessions led by Lalya Gaye introduced the participants to visual communication principles such as identity design, channels and modes of communication and cultural meanings embedded into layout design.
A series of photos taken by Lalya during the sessions and at an Angelou Centre celebration event was featured in the exhibition 'My Roots My Culture' at Northumbria University, in connection with International Women's Day 2014. The exhibition showcased the work of the artists who took part in the pilot project.
The project has now moved forward to receive full funding after the success of the pilot.