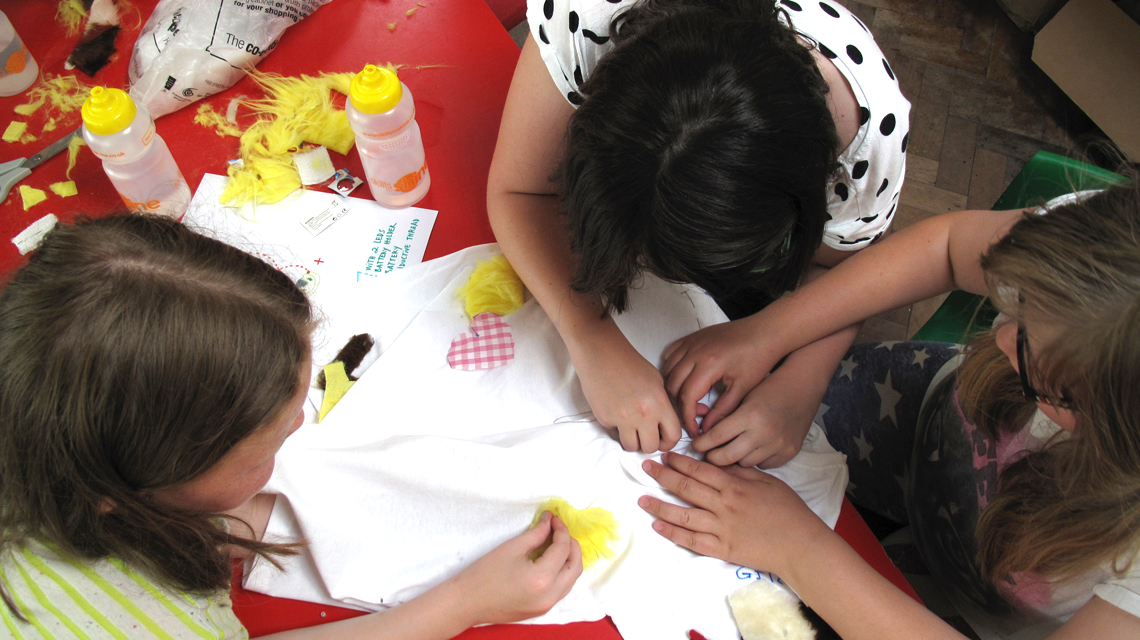 Workshops at Skills to Shine
Client / Skills to Shine / North East England, UK / 2014
Skills to Shine is a social enterprise based in North East England, that engages young people in fun and practical project-based learning to inspire them and provide them with knowledge and relevant skills to chose future career paths.
In 2014, Attaya Projects artists Teresa Almeida, Victoria Bradbury and Lalya Gaye were invited to contribute to the programme by delivering a series of educational classes across the North East of England. These were both after-school hands-on workshops and activities during the Skills to Shine Summer School.
Enterprise Project - Fashion in 2060
The Skills to Shine after-school programme – entitled Enterprise Project – Fashion in 2060 – focused on developing entrepreneurial and design skills, with a focus on what fashion technology could look like in 2060. Our role as invited artists was to provide hands-on mentoring to a group of 8 children ages 8-12 engaged in the Enterprise Project at the Cramlington Youth Centre.
As several other mentors took part in this project, our specific focus was to help the children develop design skills geared towards the future of fashion while still being relevant to the present world. We delivered hands-on workshops during which the young people were introduced to fashion technology, learned brainstorming methods, future scenarios and persona techniques and "mood" boards in an applied way, and learned how to make simple prototypes of their ideas in order to communicate them to others, using e-textile and simple LED circuits.
Summer School - Into the Future
During Summer 2014, Teresa, Victoria and Lalya participated in the Skills to Shine Summer School by delivering bespoke workshop activities to young people across the North East of England. The theme of the 2014 Summer School was "Into the Future", with the aim to expose children to new technologies and their future use in order for them to develop cutting edge technical skills and to learn how to think creatively around them. The programme involved a variety of leading professionals and institutions in the region.
Our specific workshops – which took place at John Spence High School, Longbenton Community College, Northumberland Church of England Academy – were centred around hands-on activities and included experiments with interactive projection mapping (with MadMapper and Arduino), interactive game design (with Makey Makey and Scratch), e-textiles with conductive threads, how to make conductive LED circuits and more.

Skills to Shine video documentation of the summer school.