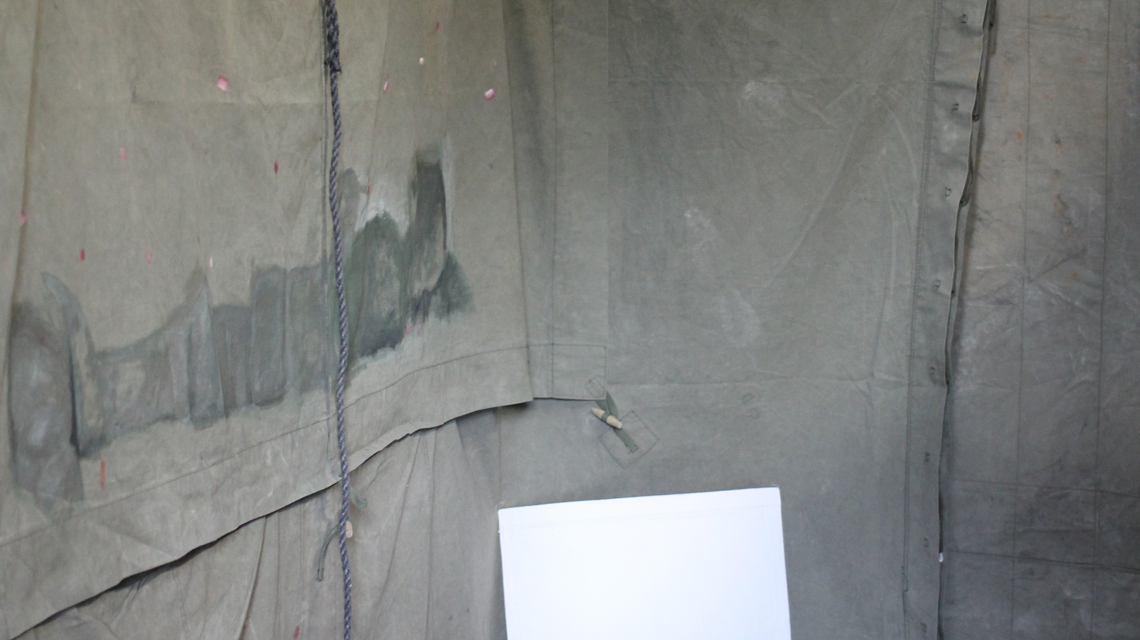 Noble Bloods by Louise Marchal
Client / Louise Marchal / Thirsk, UK / 2014
'Noble Bloods' is an Arts Council-funded multimedia art installation created by UK artist Louise Marchal in response to a WWI memorial by Frances Darlington. We helped Louise realise this piece by mapping a video projection onto an artefact within the installation.
"Through referencing film and art contemporary to World War One I sought to delineate the transition from nineteenth century perceptions of war to those of the twentieth century."
– Louise Marchal
The piece – which underlines the absurdity of war romanticism – was exhibited at Ripon Prison and Police Museum from 16th August to 30th November 2014 as part of the the 2014 commemorations for World War One, during which time it was included in the Great North Art Show's Art Trail.
Louise Marchal
Louise Marchal is an artist, film-maker, curator, writer and researcher based in Yorkshire.
"I'm predominantly a painter and often the decision making of painting informs my practice in other media that I utilise (e.g. assemblage, film, installation). Sometimes this process is reflexive and works in other media inform the paintings.
I work as a conceptual artist in that my work is research based and the concepts for the work arise from these interests. Philosophy, poetry, spirituality and existential issues are under the surface in a lot of my work. Over the past decade my work has presented life in snatches of information, colour and image. It has been said that the "brain delights in fragments" and in connecting them, and my work explores this, through glimpses of images, and in presenting the transient. Moving into printing, film and moving image collage has extended this practice with the flickering image.
Since 1993 my work has consistently dealt with an (often playful) enquiry into the existence of man with various visual languages and systems of signs, often mixing and morphing samples of images from various sources (games, mathematical concepts, doodles or scenes from life). While my research focussed upon the sculptor Frances Darlington (for the biography I published in 2013) these themes became absorbed amid a more localised time and place. As a result my most recent work responds to the values, types, attitudes and styles that have emerged through this research. These works still correspond with my interest in the human contemporary state, but are examined through reference to historic, geographic and cultural resonance, in image and form."