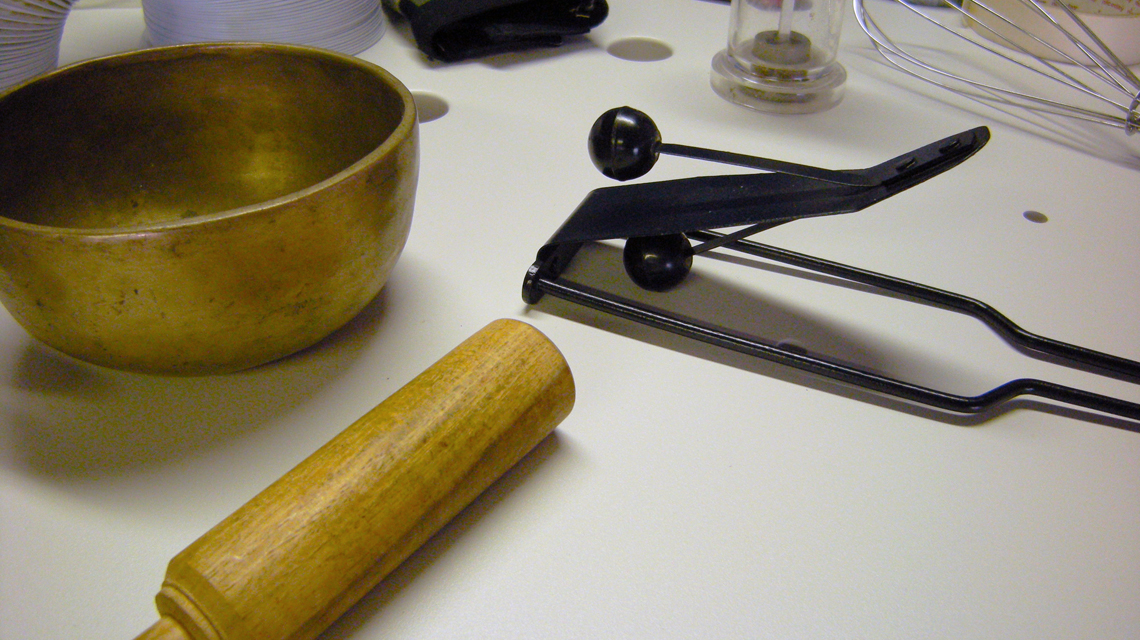 Sonic Interaction Design Workshop at IRCAM
Commissioner / European Union, Sonic Interaction Design (SID) COST ICT Action / Paris, France / 2008
In 2008, Lalya co-organised – together with Frauke Behrendt (University of Sussex) and Karmen Franinovic (ZHdK) from the EU SID COST ICT Action – a hands-on sonic interaction design workshop at IRCAM in Paris, France. The workshop was based on the idea of exploring new means of designing for sonic interactions, using everyday artefacts in context. It was held as part of the 14th International Conference on Auditory Display (ICAD'08).
This workshop introduced participants to the use of creative interaction design methods, in order to use them in a collective exploration of the design of sonic interactions with computational artefacts. Specifically, focus was put on physical interactions that rely on continuous sonic feedback. Participants generated future scenarios and concepts for such interactions, and everyday sounding objects in context were taken as a starting point. By taking part in the workshop activities, participants got an embodied understanding of the challenges of designing for meaningful and engaging physical interaction with computational sonic artefacts.
The methods employed in the workshop were innovative in an ICAD (auditory display) research community and emerged as good complements to the cognition or technology-based approaches to designing sounding objects that are mainstream within it.